April 16, 2022; The Export Award Mumbai, The Plastics Export Promotion Council sponsored, by the Ministry of Commerce & Industry, Department of Commerce, Government of India to project India's image abroad as a reliable supplier of high-quality products in order to give a boost to the country's exports.
The PLEXCONCIL announced their awards for excellence in exports at Hotel Taj, Mumbai on 16th April. Union Minister Piyush Goyal, the Chief Guest honored Uday Adhikari, and Sagar Adhikari, Al-Aziz Plastics Pvt Ltd with ' The Export Award for excellence in exports for 3 consecutive years.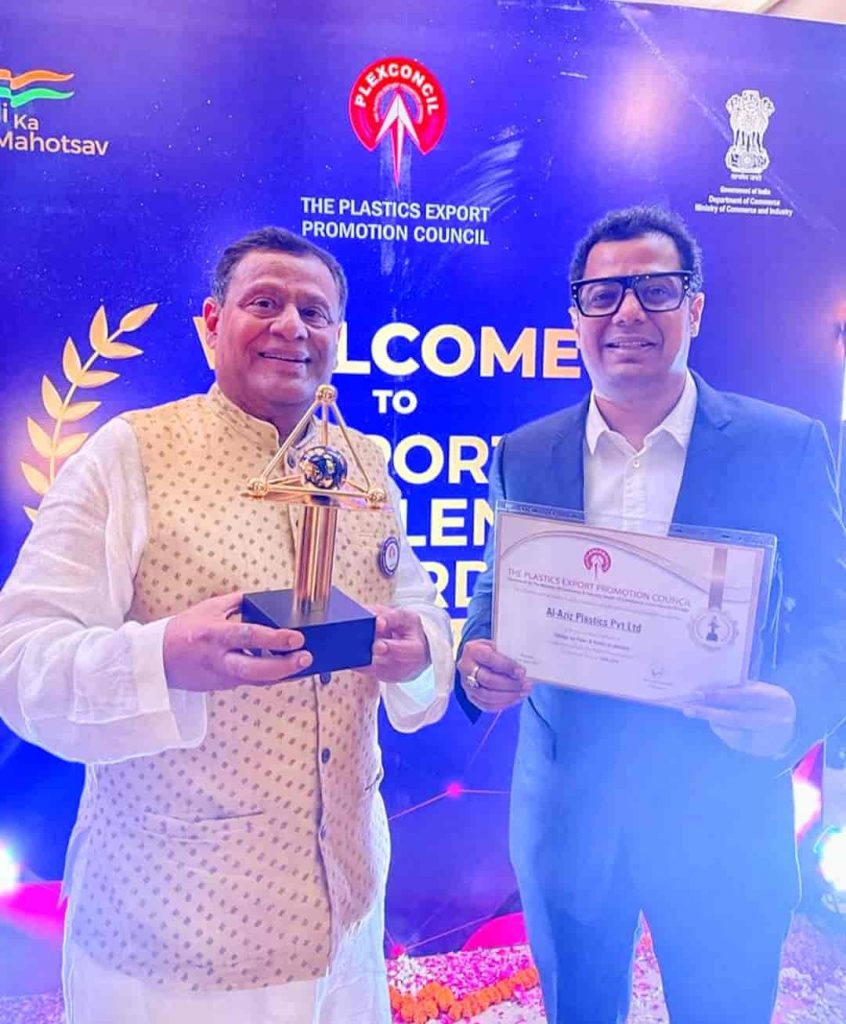 Adhikari's received the award and committed to further the cause of boosting India's image the world over.
Innovation has been the cornerstone of Al-Aziz Group since its inception in 1988. The Company has steadily and consciously invested resources into product development to revolutionize the secure channelization of electricity, water, gas, and solar energy. Al-Aziz has an enviable portfolio of patents and designs for its products backed by the most stringent and prestigious certifications globally.
Also Read: Free Maha Arogya Shibir and Blood Donation Camp' organized by social organization 'Ekata Manch'
Latest News and updates, Follow and connect with us on Facebook, Twitter, and Linkedin.
Get the latest updates directly on your mobile, save and send a message at +91-9899909957 on Whatsapp to start.