Mumbai. Shantanu Bhamare got awarded in 'Shakti Ratna Puraskar-2022' at Mayor's Hall, Andheri (West), Mumbai on 11th March 2022. He got felicitated by Hands of Eram Faridi (Producer Erams Entertainment), Shri Vikas Mahante (Actor, Narendra Modi lookalike), Shri Sunil Pal (Comedian), Shri VIP Comedian) & Mrs. Aruna Nabh (Founder Life Hands Foundation).
Shantanu Bhamare also promoted his recently released Genuine Super Duper Hit Romantic Hindi Song Album of this year 'Teri Aashiqui Mein' in this function. This romantic Hindi video album song has already been well received by the audience and in a short period of time crossed 300K+ views and marched towards millions of views. He is a Software Professional, goes techy, and distributed visiting cards with quick response (QR) Code to all the attendees, by scanning this QR code attendees can watch and enjoy the album in their leisure time.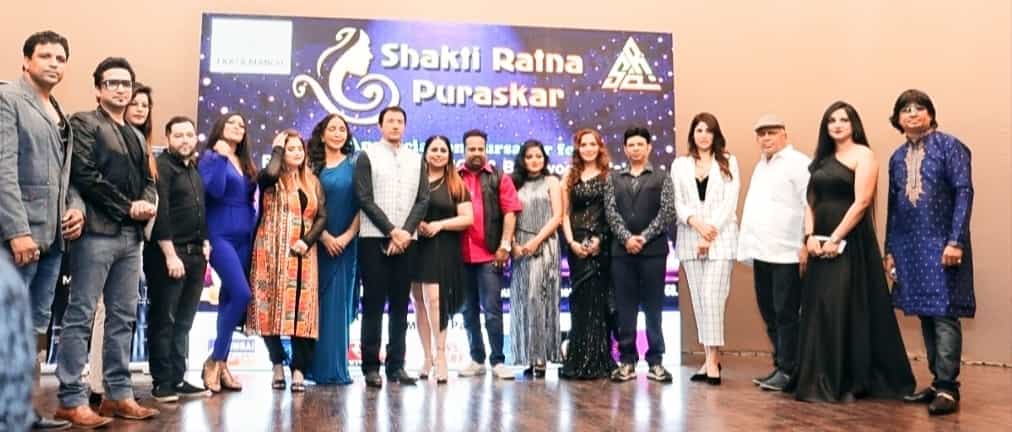 Shantanu Bhamare was accompanied by gorgeous Dipali Singh, the upcoming Super Model, who hails from Bihar. She was trying to get into the aviation industry as a cabin crew, however, she realized that she can become a Model and Actor. With help of Shantanu Bhamare, she is trying to get Modeling assignments as well as Break into Bollywood Film Industry. For the same reason, she accompanied Shantanu Bhamare so that she can meet people from the Bollywood Industry.
Prior to this award, Shantanu also received a few awards recently which are Best Producer of Maharashtra Award, Legend Dadasaheb Phalke Award, Bollywood Legend Award, etc.
Also Read: What are the top govt Medical Entrance Exams in India?
Latest News and updates, Follow and connect with us on Facebook, Twitter, and Linkedin.
Get the latest updates directly on your mobile, save and send a message at +91-9899909957 on Whatsapp to start.